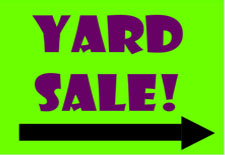 Create quality printed poster projects with EZ Poster Print, the new layering technique available in Iclicknprint®.
As a small business owner, school teacher or parent tasked with helping your children with their school projects, there are times when you need to create fast and good-looking projects.
Driving to a print shop and waiting for days to pick up your completed project for a premium price can be a thing of the past.
ICLICKNPRINT EZ POSTER PRINT allows you to design and print your own projects, in the comfort of your home or office an it saves you time and money.
Prepare your projects ahead of time by buying larger quantities of display board sheets so you can save on sghipping and have all you need when you need it. Theroyalstore.com offer free shipping and discounts for larger quantities such as cases and the boards are really inexpensive and much better quality as they are being made in our lovely country with American labor that we are very very proud of: PROUDLY MADE IN THE USA!
Buy Royal Brites® Poster Board, Foam Board and Project Board,  all Made in the USA!
Choose Large Display Board Sizes that you can use the final posters for educational purposes,in-store displays, in business presentations, or as a student, in science fair presentations.
The secret of creating large projects lies in a patent-pending technology called EZ Poster Print Layering Technique.
In Iclicknprint® EZ POSTER PRINT you can select a product size from any of the categories listed as:
Select the poster orientation, portrait or landscape.
Then, select the printer paper size you want to print the design or text on and the printing orientation for this paper.
The size of your project will be divided on your screen into sheets marked by dotted lines.
The software determines the number of sheets needed to create your finished project.
You can easily print the sheets on a standard home or office printer.
After all of the sheets have printed, secure them to the poster board like perfectly fitting puzzle pieces to result in a single, seamless final image.
you can clip text and images to glue on the board =wherever your artistic sense tells you.
For a large photo poster just layer the full color printed sheets of Photo Paper onto a sheet of Foam Board.
The ability to print paper to dress up large posters, using your own printer, gives you the power to quickly create cost-effective materials that can be used in many different situations.
IClicknPrint EZ Poster Print gives you back time that normally would have been wasted driving to and from the print shop and waiting for your project to be printed. Your time and your money are valuable.
We hope that you have fun creating amazing, large-scale projects and that you enjoy all your saved time, as well.
Please visit our Facebook page to share pictures of your finished projects with us.